According to The State of Developer Engagement 2018, a study conducted by StackOverflow with a sample size of more than 100,000 developers worldwide, more 72% of developers make use of AdBlockers.
That means that probably you're efforts on Google Ads and other common forms of advertising will not even reach who you want to reach.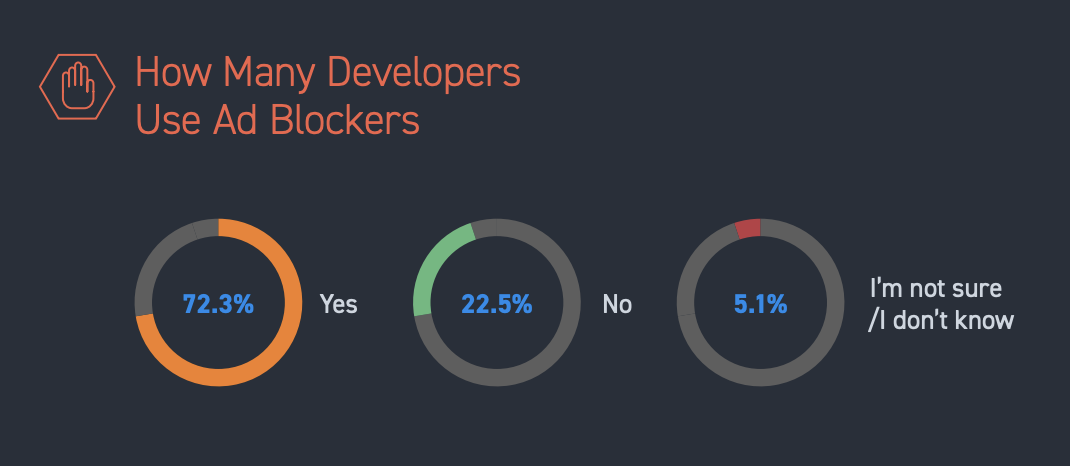 As they say in the study:
DevOps Specialists and System Administrators use ad blockers at the highest rates.
DevOps and Sysadmins typically have high priorities around security and privacy—it's a large part of their job.
Some ads can be unsafe (not self-hosted, even containing malware), and these types of developers often don't want to be tracked from one website to another.
By partnering with OpsTips, you can get access to this very specialized audience that can't be easily reached via traditional ads.
Be it via guest posting, advertising carreer opportunities, or promoting a product, we can work together to put your brand in front of real people.
Why OpsTips?
Since the beginning, I've been focused on making OpsTips a great place for people who are searching for in-depth knowledge about topics related to cloud-native technology.
Not averaging the content, I've been able to attract a focused group of people interested in the area of Linux and cloud-native tools, as well as great organic traffic for topics that pertain to such environment.
OpsTips gets approximately 20,000 sessions a month (and growing!) as recorded by Google Analytics.
Considering the fact that most adblockers also block Google Analytics, we can guess that such number might be at least the double.
Have a good one!